2023 ECIPA Season Recap
First off, I want to thank all of you for your part in making the 2023 ECIPA Season a successful season. It's no easy task to dedicate the time and resources into making a run at a Season Points Championship! The competition level within our group is as good as you will find anywhere in the country. Our promoters, fans, sponsors and pullers all appreciate that competitiveness immensely. The proof is in plain sight;  more promoters wanting ECI pulls, larger sponsors wanting to partner with ECI and pullers from all over the Midwest coming to our pulls or becoming members, as they all see value in what our club has to offer. 
Special thanks to Champion Seed and Larry Van Wyk for coming on board this season as Title Sponsor of the East Central Iowa Pullers Association. Champion Seed not only provided a financial contribution to ECI, but they provided the use of their gooseneck trailer for us to use for sign up and transportation of all of our equipment/supplies needed to put on our shows.
If you would like to submit rule changes for the 2024 season, all rule changes must be submitted in writing prior to November 1st. You can do so by submitting the "Rule Change Form & Survey" on our website or sending an email to pullecipa@gmail.com. Rule changes will be discussed during our general meeting on November 11th, 2023, and voted on by the ECIPA Board of Directors.
Note, there will be elections held for 2 Board of Directors and all officer positions are also up for vote. All current 2023 members can vote. 1 vote per pulling vehicle. We will be needing to elect a new secretary/treasurer as Gina is stepping down after this season. Special thanks to Gina for all of her hard work over the past number of years, it is very much appreciated!
2023 ECIPA Banquet
The 2023 ECIPA Banquet will be held at the Linn County Fairgrounds in Central City, IA on Saturday November 11th, 2023. 
Saturday November 11th, 2023

Lynn Dunn Memorial Building at the Linn County Fairgrounds

Rules & General Meeting – 3:00pm
Happy Hour – 5:30pm
Dinner – 6:00pm

Awards Banquet to follow dinner

Please RSVP ASAP by clicking this link:

ECIPA Banquet RSVP Form 

or email

pullecipa@gmail.com

 

All current 2023 members will receive their meal free
Voting for Pull of the Year and Best Appearing Vehicles has ended. Attend the Banquet to see who wins!
2023 ECIPA Points Champions
13,000lb Farm Stock:  

Jordan Miguel – 

Night Shift


11k/12k 2 Hot 2 Farm:  

Mitch Zumbach –

IH 966


7,700lb 360 Hot Stocks:   

Andrew Vorwald –

Farmall 560


8,500lb 466 Limited Pro Stock:  

AJ & Harry Walker –

 

Just One More


6,250/6,500lb LLSS:  

Craig Hol –

IH 656


9,500lb Hot Farm:   

Tim Vorwald –

Barnyard Buick


9,300lb Super Farm:  

Andy Schuldt –

Red Resurrection


9,500lb 4.1 Limited Pro Stock: 

Chris Leer –

Dairy'n Deere


6,500lb Improved Stock:  

Randy Durkop –

Diggin Ditches


6,200lb Super Stock 2wd:   

Larry Boggess –

Blue Thunder


6,200lb Super Stock 4×4:  

Staci Hahesy –

Borrowed Parts


6,200lb Super Modified 2wd:  

Dale Timmerman –

Showdown


8,000lb 2.6 Pro Street Diesel: 

Matt Brown – She Said No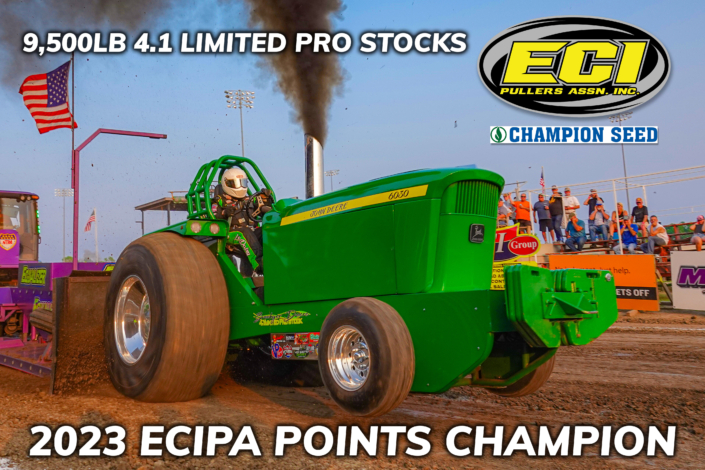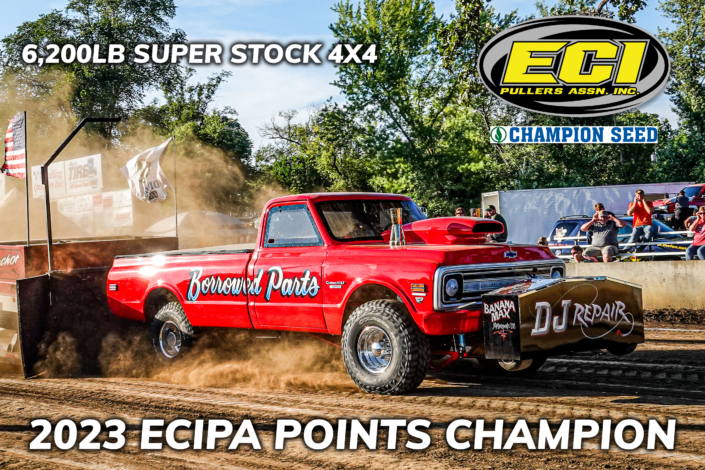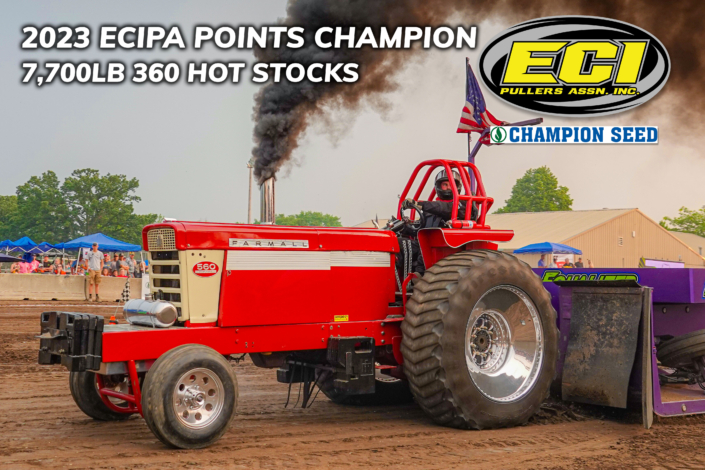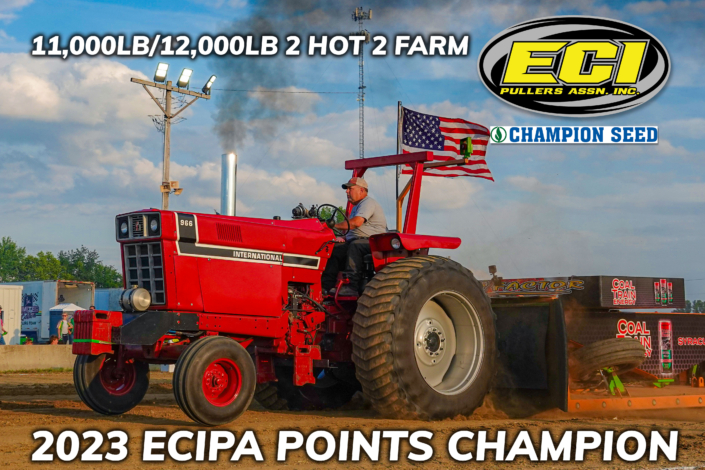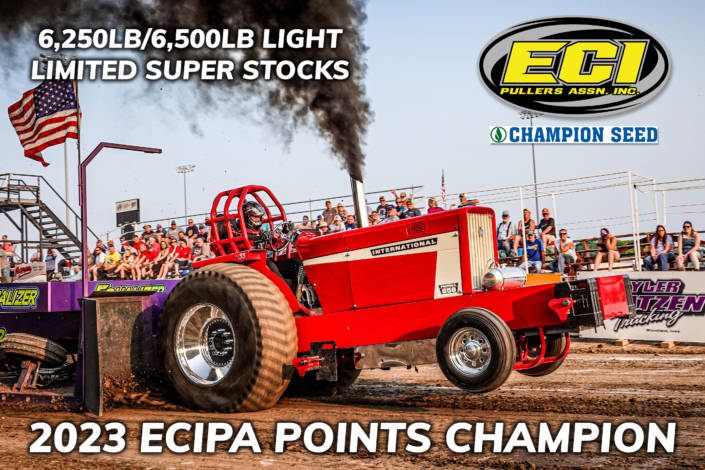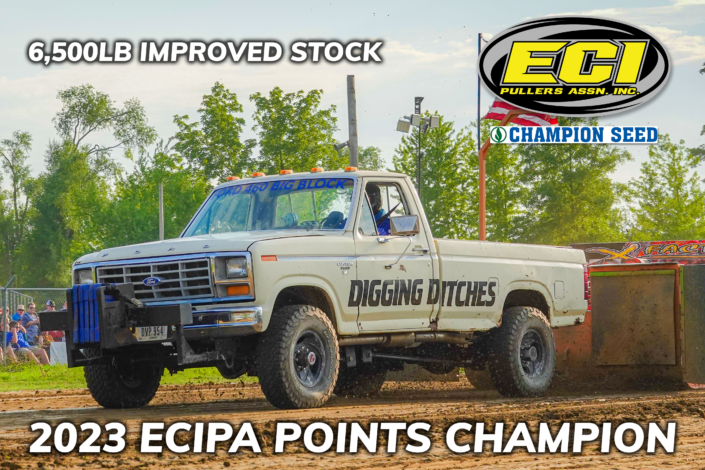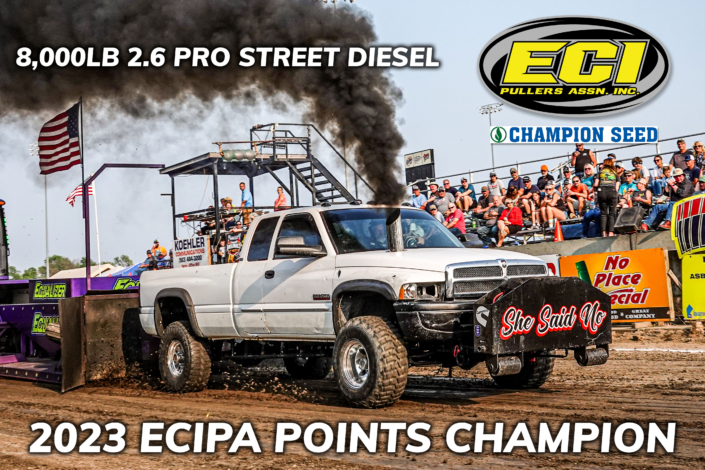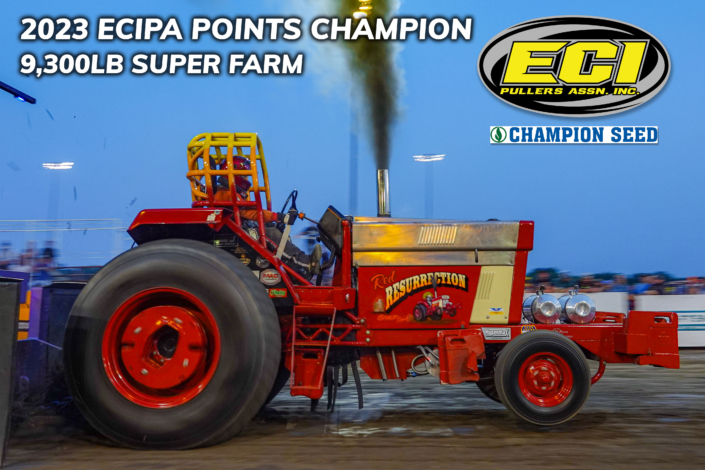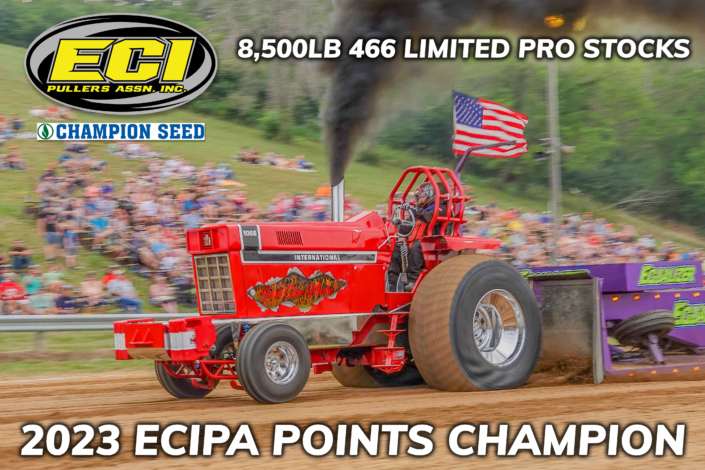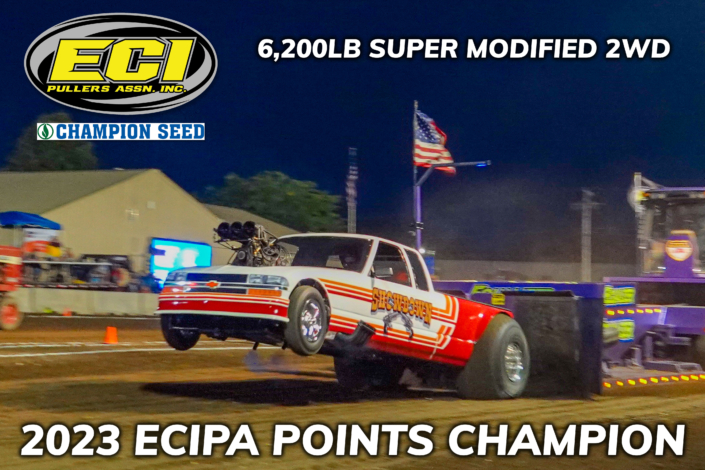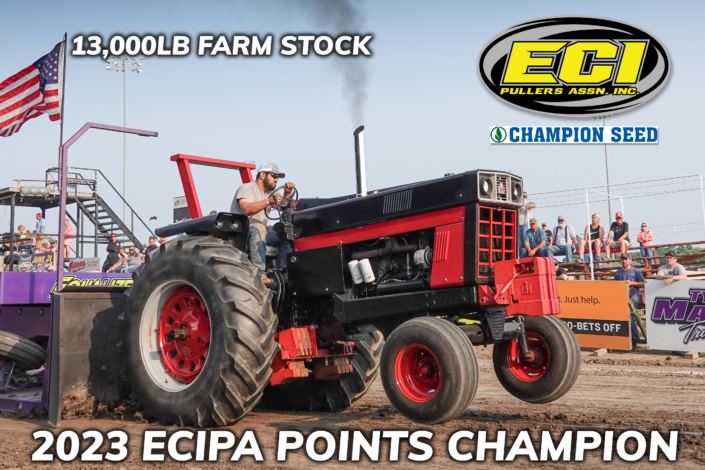 Champion Seed
As one of the fastest growing independent seed companies in the country, Champion Seed has the freedom to select from a wide range of genetic platforms and trait packages — matching it right down to the county level. We are Champions of quality — quality corn and soybean traits, quality growing seasons and quality people to help you along the way. From our corn seeds and soybeans seeds to our people and partners: We only Champion the best. Visit plantchampion.com to learn more and find your local dealer.
Cascade Livestock Auction, LLC
Cascade Livestock Auction was purchased in 2016 by Todd and Karen Bergfeld.
They are a family owned and operated business who values their customers and employees.
Their mission is to deliver successful livestock auctions through honesty, dedication, and experience.
Cascade Livestock Auction offers Fed Cattle, Bulls and Market Cow sales every Monday starting at 9am.
They also provide a Special Bred Cow and Feeder Cattle sale the first Saturday of every month with exception to July.
Check out their website for the most up to date sale information www.cascadelivestock.com
Franzen Family Tractors & Parts LLC
Mike and Kandy Franzen started their used tractor salvage yard in 1976.
Since then they have grown into selling Used Combines & Combine parts ! They offer a variety of makes & models of combines along with new aftermarket parts. They have over 300 salvage combines for parts. Which include IH, C-IH, JD, MASSEY FERGUSON & MISC COMBNES
They have over 1200 parts tractors. Which include AC, CASE, C-IH, FORD, IH, JD, MF, OLIVER JUST TO NAME A FEW.
They started Selling TYM Tractors in 2007 and opened an office on HWY 64 in Monmouth Iowa to better serve their customers.
Visit https://franzenfamilyparts.com/ for more information.
POPS, Inc.
POP's Inc offers full turn key agricultural and livestock management along with customizable contracts.
Here to cover your needs from daily pig care, landscaping, mowing, vaccinating, sorting, loading, compost management and material, snow removal, maintenance, repairs and livestock relocations
Life can get hectic. Let us make life easier. Sorting, loading, vaccinating, or total property management. Once call we do it all (563) 590-8302
LiquiTube
Liquitube is a revolutionary product designed to provide convenient and efficient solutions for tire punctures and leaks. It is a tire sealant that comes in a liquid form, specifically formulated to quickly and effectively seal punctures caused by nails, screws, or other debris. Liquitube is easy to use and can be injected directly into the tire, where it coats the inner surface and forms a protective layer. When a puncture occurs, the sealant instantly seals the hole, preventing air loss and allowing the tire to remain fully inflated. Liquitube offers a reliable and long- lasting solution for on-the-go tire repairs, ensuring drivers can continue their journey with minimal disruption.
Prevent flat tires forever!

Maintain Proper air pressure!

Extends tire life!

LiquiTube instantly seals your tires!
LiquiTube is available at:
NAPA

Fleet Farm

Bass Pro Shops
For more information visit liquitube.com.